Sapna Somaiya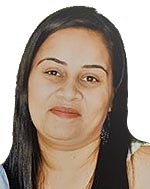 Sapna Somaiya graduated from the University of South Australia with a Masters degree in Orthopaedics, sports & manual Physiotherapy in 2007.
In last 11 years she has worked in variety of different settings in Australia including private practise, hospital work, community/aged care work, mentoring physiotherapist.
Sapna is passionate about treating musculoskeletal injuries with a combination of hands on treatment such as soft tissue release, joint mobilization, trigger point therapy, exercise-based treatment and works towards patients individual health and wellness goals. Her special interests are in musculoskeletal injuries, chronic disease management, orthopedic /post surgical rehabilitation & geriatric rehabilitation. Sapna is a member of the Australian Physiotherapy Association and in her spare time, enjoys spending time with her kids and playing tennis.